Hello Again From NE5DX.
Here Are A Few Examples of Of The
Results of the R-274/FRR Cleanup.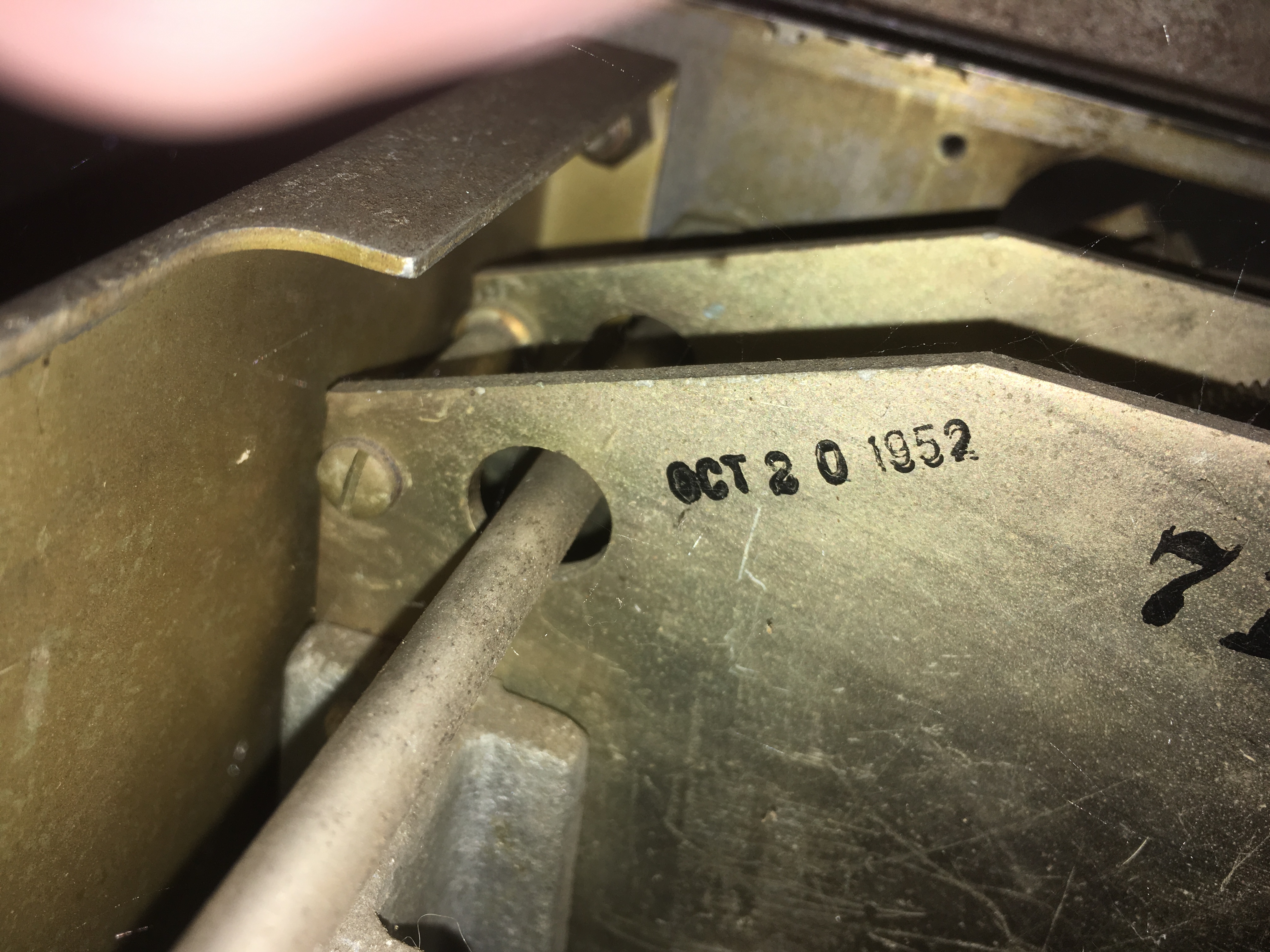 After initial cleaning, a date stamp appears! It's owner is only 2 1/2 years older...
-----

Partial cleanup with the tubes removed. Almost all, that is.
-----

Same area, different view, after final cleaning and tubes replaced. The large audio tube (6Y6) was bad, KA5HRF actually had a spare.
---------

Here's the same area a bit later but with one addition. Electricity!
-----

Here's the tuner/turret area partially cleaned. It's getting a lot better, soon to look even better.
-----

Same area, assembled.
-----

Here's step one in creating that missing bezel. Take a 3/8" thick piece of PVC sheet and cut to size and scribe the outline of the dial cutout.
-----

Caretully remove the scribed area.
-----

Sand and prepare surface for painting.
-----

Paint and add glass on the backside of the dial window.
-----

Mount bezel and admire handwork.
-----

But, before that last step, getting the paint somewhat restored is first. The results are so much better if time is taken and the front panel completely removed.
-----

Final result!! Of course there were many many steps and tasks omitted. The cleaning of the knobs alone was a job, not to mention a complete alignment of the R-274, which is very time consuming along with lubricating the entire mechanism. Just wrestling 58 lbs around is a job. Fortunately, it is said that Hallicrafters pretty well used the best components available and NO paper capacitors. So far, not a single component has been changed. Spot checks of many resistors turned up normal/expected measurements. With the exceping of several iffy tubes, it's almost 100% as it was in 1952.
-----